Another interesting event, this time with Scott Rodgers at Birkbeck.
Ordinary digital humanities: Free event at Birkbeck, 15 May 2017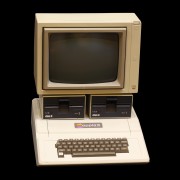 In a couple of weeks' time I am happy to be hosting an event as part of Birkbeck Arts Week on the subject of 'Ordinary Digital Humanities', featuring a talk from Lesley Gourlay (UCL Institute of Education). The publicity blurb below has more than enough information, I suspect, for you to get the idea. The event comes in significant part out of discussions we've been having through Satellite, an experimental subcommittee in the School of Arts at Birkbeck focused on exchanging information and perspectives on the critical, creative, academic and pedagogical dimensions of learning technologies.
Ordinary Digital Humanities
The everyday life of digital technologies in pedagogy

15 May 2017, 6pm, Keynes Library, 43 Gordon Square, WC1H 0PD (part of Birkbeck Arts Week)

Book your free place at: https://www.eventbrite.co.uk/e/ordinary-digital-humanities-the-everyday-life-of-digital-technologies-tickets-33211361075

When one hears the term 'digital humanities' what likely comes to mind are innovative applications of computational techniques and technologies to humanities research as well as pedagogy. Or, conversely, the application of concepts and philosophies rooted in the humanities toward the study of emergent digital objects.

There are reasons however to think about the digital humanities in a more ordinary sense, beyond 'cutting edge' research or pedagogy. In the introduction to her book How We Think, N. Katherine Hayles suggests that in order to understand the implications of digital technologies for the humanities, we must first consider the 'low level' implications of digital technologies for academic life. For instance, the widespread normalisation of email, department websites, software applications, web searches, social media, and much more. For Hayles, a 'digital humanities' is more than just innovative new approaches to research and pedagogy. It is also inherently about transformations to the cognitive and embodied environments of academic life at the level of the habitual or everyday.

This forum considers the banal dimensions of the digital humanities, focusing specifically (though not exclusively) on pedagogical practice. It begins with an opening lecture from Dr Lesley Gourlay (abstract below), followed by responses from Dr Grace Halden and Dr Tim Markham from Birkbeck, University of London. We will not only survey the everyday ways digital technologies are being used, and are asserting themselves, in academic life; but also, how humanities and other scholars might respond to the apparent opportunities and intrusions wrought by digitisation.

The event will be followed by a wine reception.

Flickering texts and the writing body: posthuman perspectives on the digital university
Dr Lesley Gourlay, Reader in Education and Technology, UCL Institute of Education

As digital technologies become increasingly central in our day-to-day lives, we see profound changes in how we search for information, communicate with others, and express ourselves. The university is also changing, as digital media becomes more central via online resources for distance learning, but also throughout the traditional campus, through the mainstream use of digital media for teaching, library provision and academic reading and writing. This has not only changed approaches to academic teaching, it has also fundamentally altered how we seek resources and how we read and generate new knowledge through writing and interaction. Drawing Hayle's notion of 'embodied virtuality', this talk will explore this theme, analysing data from a research project which looked in detail at how a small group of students approached their studies over a six-month period, using drawings, photography and interviews to form an in-depth understanding of their day-to-day lives as students, and how they navigate the complex digital and material landscape of the contemporary university. It looks at how texts change when they move between paper-based and the digital, how students navigate the complexities of multiple devices and formats, how they make spaces for writing and knowledge while on the move, and how they form part of 'posthuman' networks of digital devices and material objects in order to engage in their studies. Taking a historical perspective, the talk concludes that textual practices have always been central to how higher education is organised and how we understand 'knowledge', and considers how digital media might continue to change what we call 'the university'.
(Visited 73 times, 1 visits today)