Alexandra Deschamps-Sensino blogged this really interesting 'test' to check if something is part of the IoT, or not – and what is it if not..?
I don't have time to write about this now, but it resonates with the ThingTank project by Chris Speed et al. that I blogged about a little while ago…
A litmus test for the internet of things
It's taken me about 2 months to work out how to show the differences between products that companies say are iot and those that possibly aren't. I suspect I actually need to explain it but I'd rather have a good conversation on Twitter about it so I can tweak things accordingly.
For clarity, a lock means it's proprietary.
No lock means it's open source.
Absence of means its not provided by the company directly.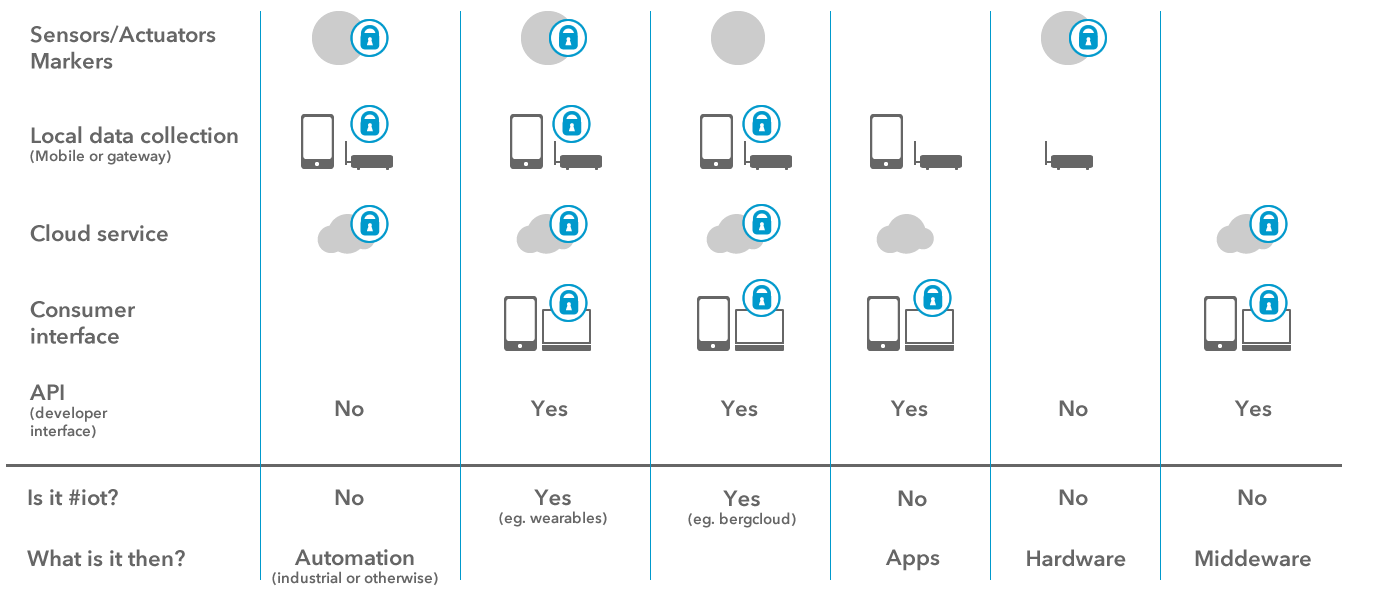 (Visited 99 times, 1 visits today)