Interesting… (love the Bradbury reference too!) via Steve @Bowbrick
Will help catalogue attempts to limit information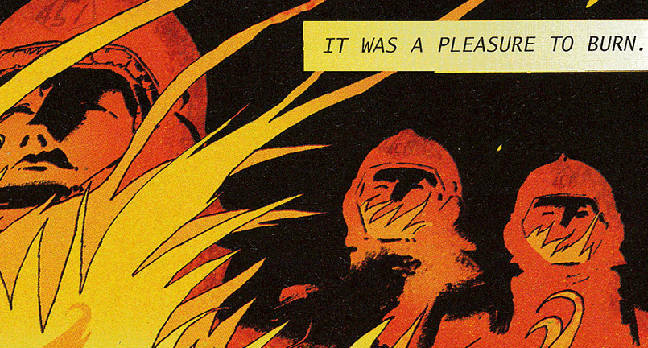 After a three-year campaign, the IETF has cleared the way for a new HTTP status code to reflect online censorship.
The new code – 451 – is in honor of Ray Bradbury's classic novel Fahrenheit 451 in which books are banned and any found are burned (451 degrees Fahrenheit being the auto-ignition temperature for paper).
The idea is that rather than a web server, proxy or some other system returning a 403 code to a browser when information is blocked – i.e. you are not authorized to see it – the 451 status code will mean "unavailable for legal reasons." Specifically, according to a draft RFC:
This status code indicates that the server is denying access to the resource as a consequence of a legal demand.

The server in question might not be an origin server. This type of legal demand typically most directly affects the operations of ISPs and search engines.
The IETF published the proposal late last week; this should encourage some people to start using it early. There will be a few more steps before it becomes official. It was first proposed back in June 2012 when British ISPs started being forced to block The Pirate Bay.
Read full article on The Register.
(Visited 108 times, 1 visits today)